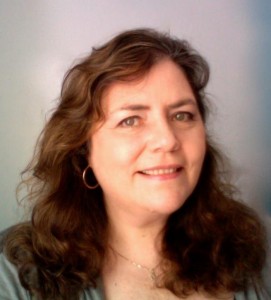 Immersed in art at a young age, Marta Dalloul has been leaving beauty in her wake for a long time.  Throughout high school, art school and fashion design school in Spain, she mastered a wide variety of techniques in many different mediums, including metal tooling, wood burning, clay sculpting, knitting, embroidery, bead jewelry, fabric painting, watercolors, pastels, charcoal and many others.  She also took several courses in making antique porcelain doll reproductions.
After moving to Clearwater in 1994, Marta studied other art forms including mosaics, glass tinting, silk dying, candles, soap, leather printing, paper making and pottery.  She was also inspired to master oil painting.
"I'd like to help create a new Renaissance," says Marta, a native of Madrid.  "I grew up surrounded by the art of the masters: Goya, Velazquez.  The sculptures, the architecture, the city is loaded with magnificent creations."
Unimpressed by the dark styles of art school at that time, however, Marta found the world around her much more exalting.  Her paintings capture both the vibrance and serenity of nature, making you feel as if you could lean forward and smell the blossoms of an almond tree or feel the silken petals of a tulip between your fingers.  And every so often, she adds a touch of the whimsical.  You may find a fairy nestled in a flower or an elf riding a humming bird.
Marta lives in Clearwater with her husband and two children.